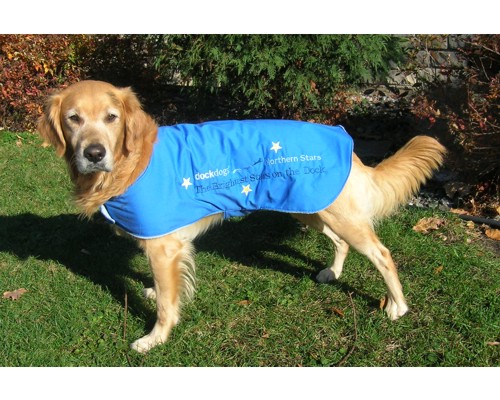 Accessories-Dog Apparel
Dog Apparel! Dog accessories great products for your dog or for gift giving. Add a personal touch with some embroidery for a great gift. Custom jackets that can be personalized with your dogs name, we will be adding new products as we come across them that fit well with our other products! How to measure your dog for the jackets. Length: Measure from the collar to the base of the tail. Girth: Measure the distance around the chest right behind the front legs. If your dog does not fit into the size chart. We can custom make a jacket for your dog. Please contact us for custom jackets. Check back frequently in the coming months to check our updates. PLEASE NOTE: All apparel is blank pricing only. Imprinting is an extra charge.
Please check out the new section we have added to our website. Click on the Promo Products Catalog wording at the top of the page. Be sure to enter the $1000 drawing and browse thru over half a million promotional products and apparel for yourself or your business
PLEASE NOTE: All apparel is blank pricing only. Embroidery is an extra charge.